Coronavirus (COVID-19) information page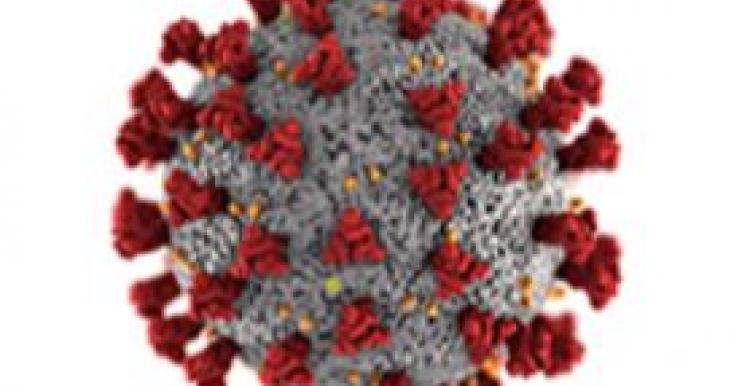 On this page you will find information on the latest situation, and links to further advice and information. Additional links are also provided to useful resources, including information which is available in other formats such as sign language and Easyread.
The latest information issued by the UK government can be accessed here including what you can and cannot do at the current time.
Click here to access information from Brighton and Hove City Council.

10 December 2021

NEW RESTRICTIONS ARE BEING INTRODUCED TO SLOW DOWN THE SPREAD OF THE OMICRON VARIANT COVID-19.

What has the Government announced?

The Government are introducing several new steps:

From 10 December, face coverings will be required by law in most indoor settings.

From 13 December office workers who can work from home should do so.

From 15 December, certain venues and events will be required by law to check that all visitors aged 18 years or over are fully vaccinated, have proof of a negative test in the last 48 hours, or have an exemption.

On 27 November new temporary and precautionary measures were announced following the emergence of the Omicron variant in the UK.

These are:

All international arrivals must take a Day 2 PCR test and self-isolate until they receive a negative result.
All contacts of suspected Omicron cases must self-isolate, regardless of their vaccination status. They will be contacted by NHS Test and Trace.
The vaccination programme and test, trace and isolate system continue to be the most effective way of reducing transmission, along with practicing good hygiene, keeping spaces well ventilated, and wearing a face covering in enclosed or crowded spaces.

Full details of what everyone is required to do can be found on the Government website. Click here to access it.
CLINICALLY VULNERABLE

Clinically extremely vulnerable people are advised to follow the same guidance as everyone else. However, as someone who is at a higher risk of becoming seriously ill if you were to catch COVID-19, you should think particularly carefully about precautions you can continue to take. These precautions are included in the guidance for the clinically extremely vulnerable.
VACCINATIONS

Detailed information about the COVID-19 vaccination is available  on a separate webpage that you can access by clicking 

here

.
Support for long-COVID

Please visit this dedicated NHS webpage

And via the Long COVID support group
Symptoms of coronavirus
Stay at home if you have:
a high temperature – this means you feel hot to touch on your chest or back (you do not need to measure your temperature)
a new, continuous cough – this means coughing a lot for more than an hour, or 3 or more coughing episodes in 24 hours (if you usually have a cough, it may be worse than usual)
loss of smell or taste
if you have symptoms of coronavirus, you'll need to stay at home
Read the advice about staying at home.
It has now been recognised that there are 21 commons symptoms of COVID-19.
Remember!
- to test if you have symptoms, and to self isolate if you receive a positive result.
- you can still get the virus - and transmit it - after having been vaccinated although symptoms should be less severe, and transmittability should be lessen.
In addition to the main symptoms (loss of taste/smell, high temperature and a new and continuous cough)
Unusual tiredness (fatigue)
Sore throat
Sudden confusion (delirium), especially in older people
Changes in the mouth or tongue (COVID tongue)
Red and sore fingers or toes (COVID fingers/toes)
Shortness of breath
Chest pains
Muscle pains
Hoarse voice
Diarrhoea
Skipping meals
Abdominal pains
Runny nose
Testing for coronavirus
Advice from Brighton and Hove Council is available here. A test for suspected COVID-19 is free and NHS treatment for COVID-19 is free for all, including overseas visitors who are not usually entitled to free treatment from the NHS
Book through the NHS website or by calling 119. 
Testing for people with symptoms (PCR tests)
If you have any symptoms of COVID-19 you should book a free PCR test and follow the self-isolation guidance. (Please note that the symptom-free (lateral flow) tests are not the right one to take if you have symptoms).
Testing for people without symptoms (lateral flow test)
Twice weekly rapid testing will find cases where people do not show symptoms and prevent the spread of infection. If you receive a positive result from a Lateral Flow Test you should take a follow-up PCR test within 2 days.
Search for a pharmacy or community collect site near you 
There's no need to book, just find a site near you, check the opening hours and collect your tests. You will usually be given two boxes of seven tests.
If you can't get to a collect point or access tests through the other routes, you can order a box of home test kits online or through 119.
Watch a video showing how to do a COVID-19 symptom-free test at home.
Book an assisted symptom-free test
If you don't feel confident taking the test by yourself at home you can take an assisted test at participating pharmacies or at the dedicated testing centre at Hove Town Hall. These tests are taken under supervision of a member of staff who will then process your result for you on site within 30 minutes. 
Find out more and book an assisted symptom-free test. Tests must be booked in advance at most pharmacies.
Our local hospitals
For up to date information on our local hospitals and Trusts please click the links below. Please note visitor restrictions are now in operation across all hospital sites and surgical masks must continue to be worn.
Royal Sussex County Hospital - click here. A number of appointments are now being conducted online or over the phone, whilst others are being postponed.
Sussex Community Foundation Trust
Information from Brighton and Hove City Council 
Updated information is being issued by Brighton & Hove Council. Information is available in British Sign Language.
Vulnerable people can get additional COVID-19 related support including emergency food bank referrals, shopping and medicine collection from the community advice and support hub.
If you, or someone you know needs support to get essential supplies like food or medication and you don't have family, friends or a support/care worker to help you, go to: new.brighton-hove.gov.uk/coronavirushel
If you have no way of getting online and no one to help you, call 01273 293117, and press option 2 (Monday to Friday, 10am to 4.30pm)
Information in accessible formats
Sign language
For people with aphasia
Information produced by Speakeasy is available here
Different languages