With the rapidly changing nature of the COVID-19 outbreak, information and advice from Government can change quickly. For all the latest Government information on COVID-19 and the measures the Government, and Devolved Governments, are taking, please visit the UK Government
website
, the Scottish Government
website
, the Welsh Government
website
or the Northern Irish Government
website
.
Financial support for small businesses
National grants and schemes available to small businesses and the self-employed during the COVID-19 pandemic.
Our panel of insurance experts discussed the legal and practical implications of the recent Supreme Court judgment for the small business community.
The furlough scheme has been extended until 30 April 2021, including flexible furlough. Find out how the extension works and what you need to do as an employer.
New ways of working
What does the new advice mean for your business? Find out with our guide.
Our guide covers who needs to collect data, how to do it and how to keep it secure.
Letting your customers know you are COVID-secure is crucial. Learn how you can fuel customer confidence with our tips and advice.
Looking after your mental health
The coronavirus (COVID-19) pandemic has left a deep and lasting impact on the mental health of millions in our country. Research from Mind revealed more than half of adults and over two thirds of young people said their mental health deteriorated during lockdown.
As we head into an uncertain winter which sees the resumption of working from home for some and restriction on socialising for many across the country, finding simple ways to manage your mental health and that of your colleagues, friends and employees is vital.
Key resources
FSB Care share advice for looking after your mental health and where you can go if you need support.
Download our checklist from FSB Care on how you can support the mental health of your employees during COVID-19.
Resources to help support the mental health of yourself and others during the COVID-19 pandemic
Health and wellbeing: Boosting productivity and resilience in your business
The current pandemic has forced many small businesses to focus on business survival above anything else. Wellbeing may not seem like an important topic at the moment but being actively engaged in improving the health and wellbeing of your staff can help you build a strong, resilient workforce ready to face the challenges of the current climate.
Sources: Sport England covid-19 Physical activity tracker | Government press briefing 15th April | The Lancet, July 2016 – physical activity series | Fitter bodies, fitter economies – Vitality and RAND, 2019. | Sport England Active Lives Adult Survey November 2018/19 Report, published April 2020 | Wellness in the workplace: Unlocking Future Performance – CBRE – occupier survey 2015 –2016
Key resources
Squeeze some activity into your daily commute with our guide.
Download our guide to building activity into your working day.
Moving meetings held via phone allow you to catch up while talking a walk
When can my business reopen?
Each part of the UK is following a different aproach for businesses, reopening dates may be subject to reviews and relevant criteria being met. Businesses that are reopening should carry out a risk assessment to ensure they are COVID-19 secure.
Information on the latest lockdown in Scotland
Our guide covers which business can remain open in the current restrictions and sources of funding for small businesses.
Further resources
Find guides and resources to help you build your business skills in our Skills Hub.
Free events for all small businesses to help you find support, build your skills and meet other business owners.
Download our free guide to help you and your employees continue to be productive while working from home.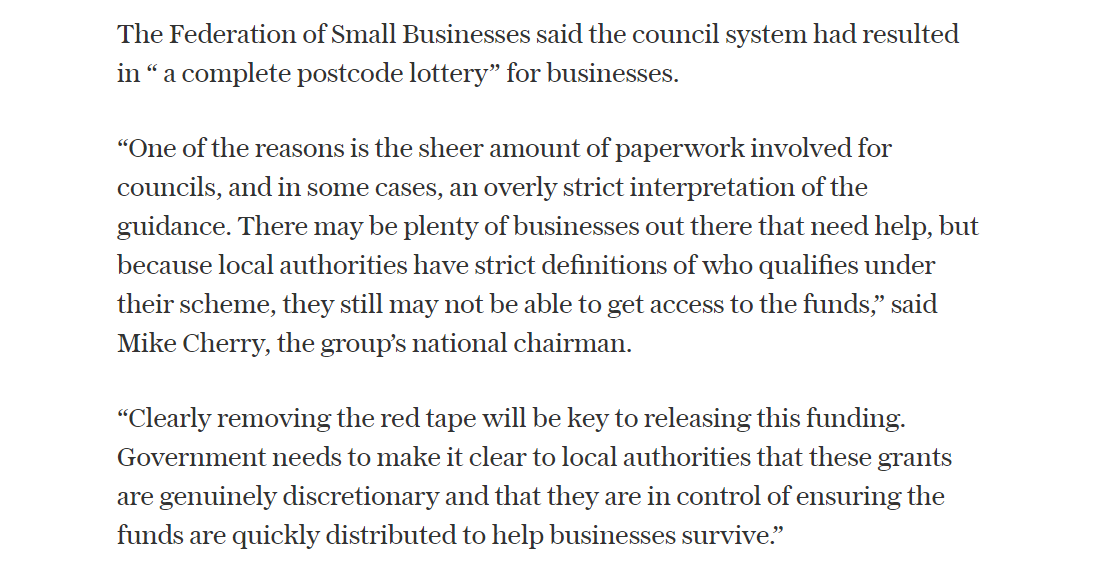 Tuesday, 2 March 2021
'Practical help matters most when it comes to productivity growth in small firms. It's long been a priority of FSB's for government to focus both on new to firm innovation.' Our Chairman, Mike Cherry, to @SkyNewsBiz. news.sky.com/story/budget-2…
Supporting Small Businesses since 1974
Together, we're stronger 🤝
See how FSB can help your business
Show me how
You may also be interested in